Regular price
Sale price
$2.50 USD
Unit price
per
Sale
Sold out
A creamy blend of oat milk, vanilla, pumpkin AND spices. It's what you've been looking forward to for fall.
Approx. 1 oz individual wax melt bar
WARNING:
ONLY USE WITH A WARMER DESIGNED FOR WAX MELTS.
BURN IN SIGHT.
KEEP OUT OF REACH OF CHILDREN AND PETS. KEEP AWAY FROM DRAFTS.
DO NOT HANDLE WHILE IN USE. DO NOT LEAVE UNATTENDED.
ONCE FRAGRANCE IS SPENT AND WARMER IS COOL, REMOVE LIQUID WAX WITH TISSUE OR COTTON AND DISCARD, OR POP OUT SOLID WAX. NEVER POUR MELTED WAX DOWN THE DRAIN.
NEVER ADD WATER OR OIL TO WAX.
Share
How to Use

Do not handle wax warmer while wax is liquid, it is hot and can cause burns. Do not burn more than 4 hours at a time. Never leave unattended or around children and pets.

Each bar can be broken into 4 pieces and placed into a wax warmer in desired quantities. Wax can be allowed to harden and remelt for multiple uses until the scent no longer releases, and then discarded once cooled.
View full details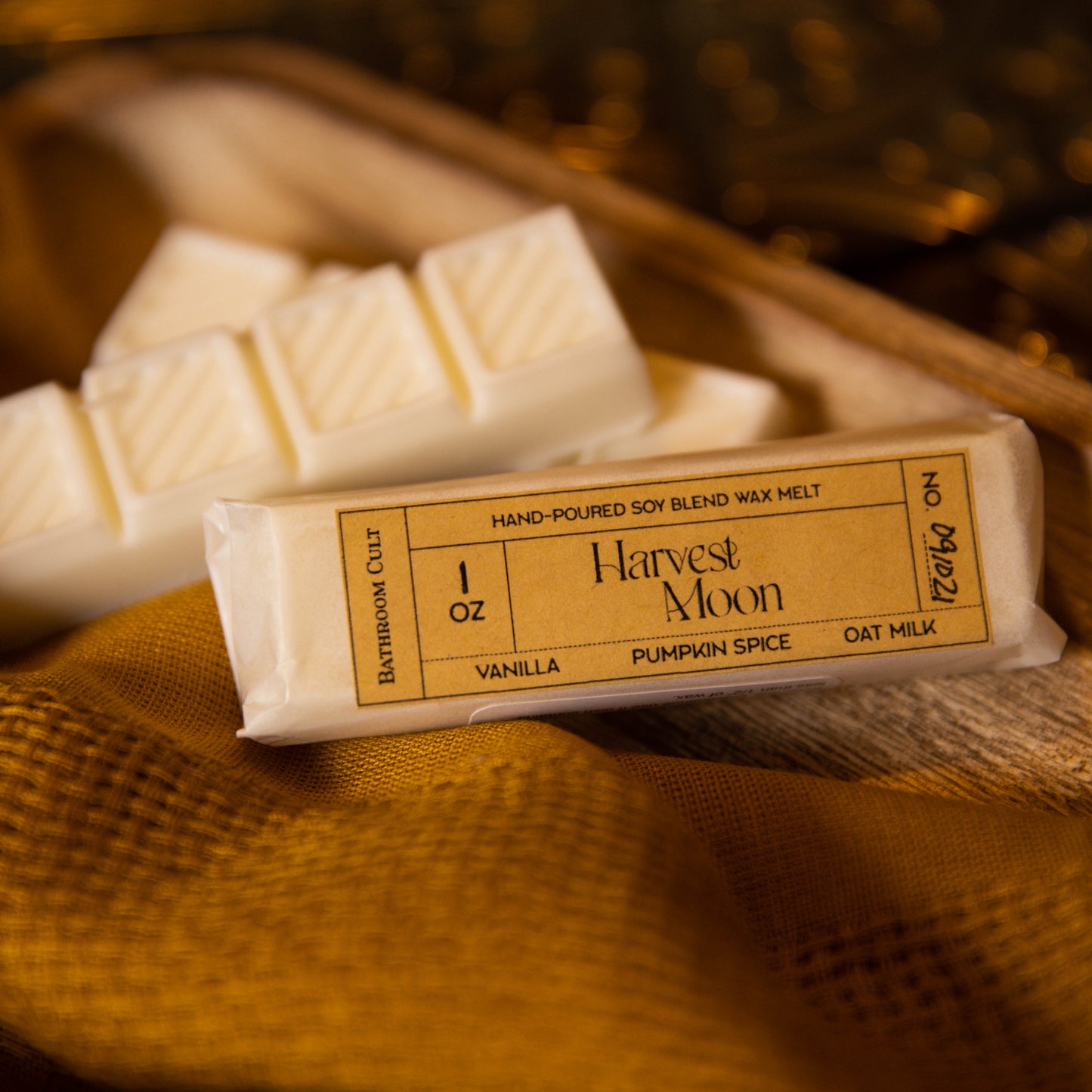 So sweet!
This scent is so unique to me. I've never bought any candles with an oatmilk scent attached to it and I feel like I've been missing out now... The vanilla and oatmilk mix is so sweet but not in a overbearing way, it gives me the "someone is making cookies in the room near me" scent that just carries around my room. I feel like burning it requires you to be drinking a cup of tea or hot cider (which I did) and again, the packaging??? As someone who has an art shop, I can truly appreciate how much energy and effort it takes to put into this sort of presentation and it's absolutely worth it. The 2 times I've ordered from this shop, I feel like I received some extravagant gift. Can't wait to order for friends and family this year!